The 2015 St. John Oktoberfest came through for yet another great year of fun for family and friends celebrating German Heritage with authentic music, food, and drinks. Friday night we stopped by and visited the packed tent which filled up very quickly with local residents looking to celebrate German heritage. The tent was filled with authentic german music from Indy Polkamotion which had crowds singing, drinking, dancing, and having a blast.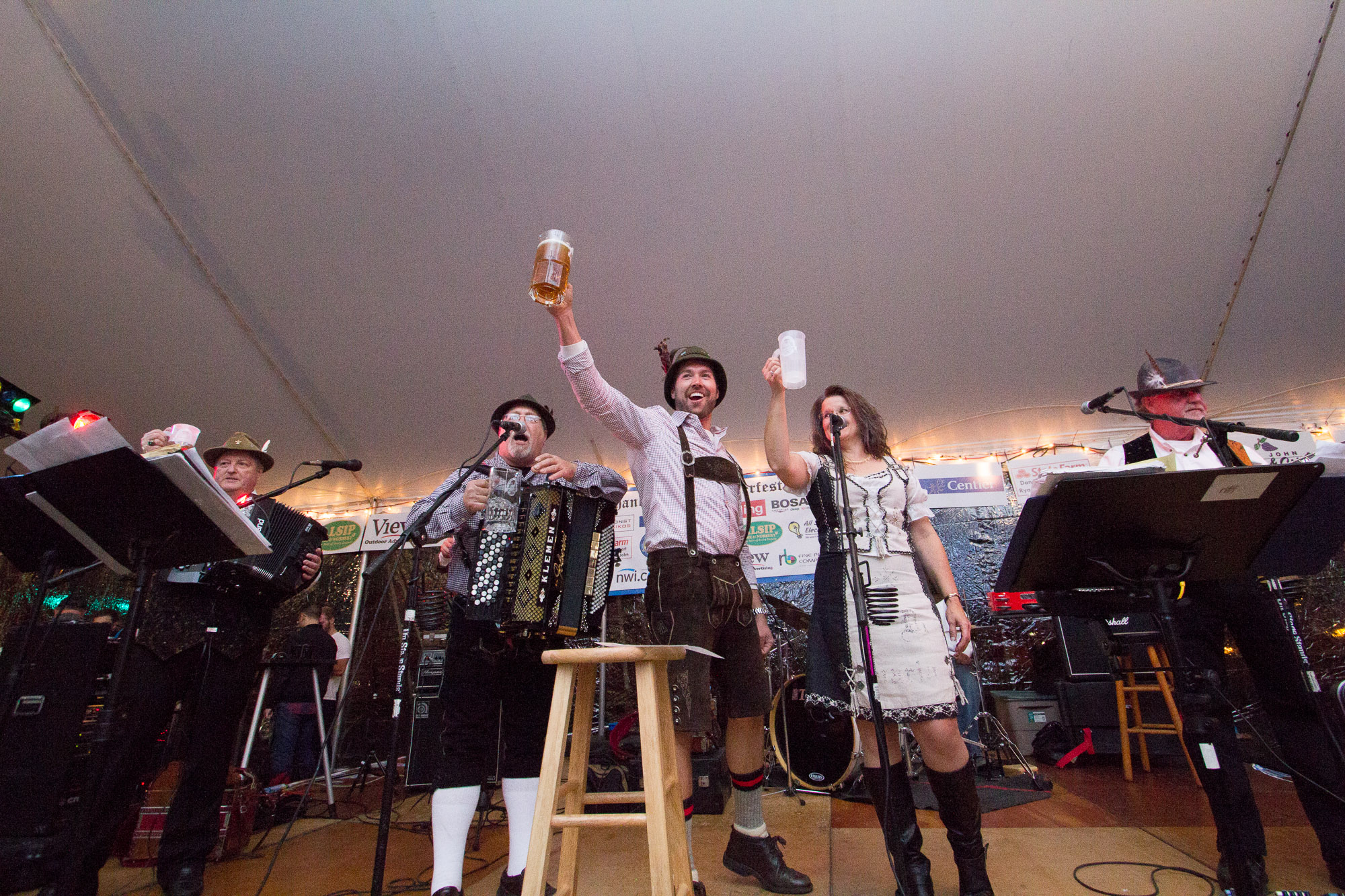 St. John Oktoberfest offers a wide variety of things to do for people of all ages. There is live German music, a bier garden, bean bags, 3 HD TV's playing football, authentic German food, German imported Beer, pumpkin decorating, face painting, a moon bounce house for kids, also toys for kids to play with such as big wheels, hula hoops, and much more! This event is a great opportunity for you to bring your family as well as your friends and to find time to hang out and have a great time with everyone. Located at the St. John the Evangelist Old Parish Parking Lot (9400 Wicker Avenue, St. John, IN) you will find it in the heart of St. John.
Event Sponsors
Check out some photos from the first night of festivities.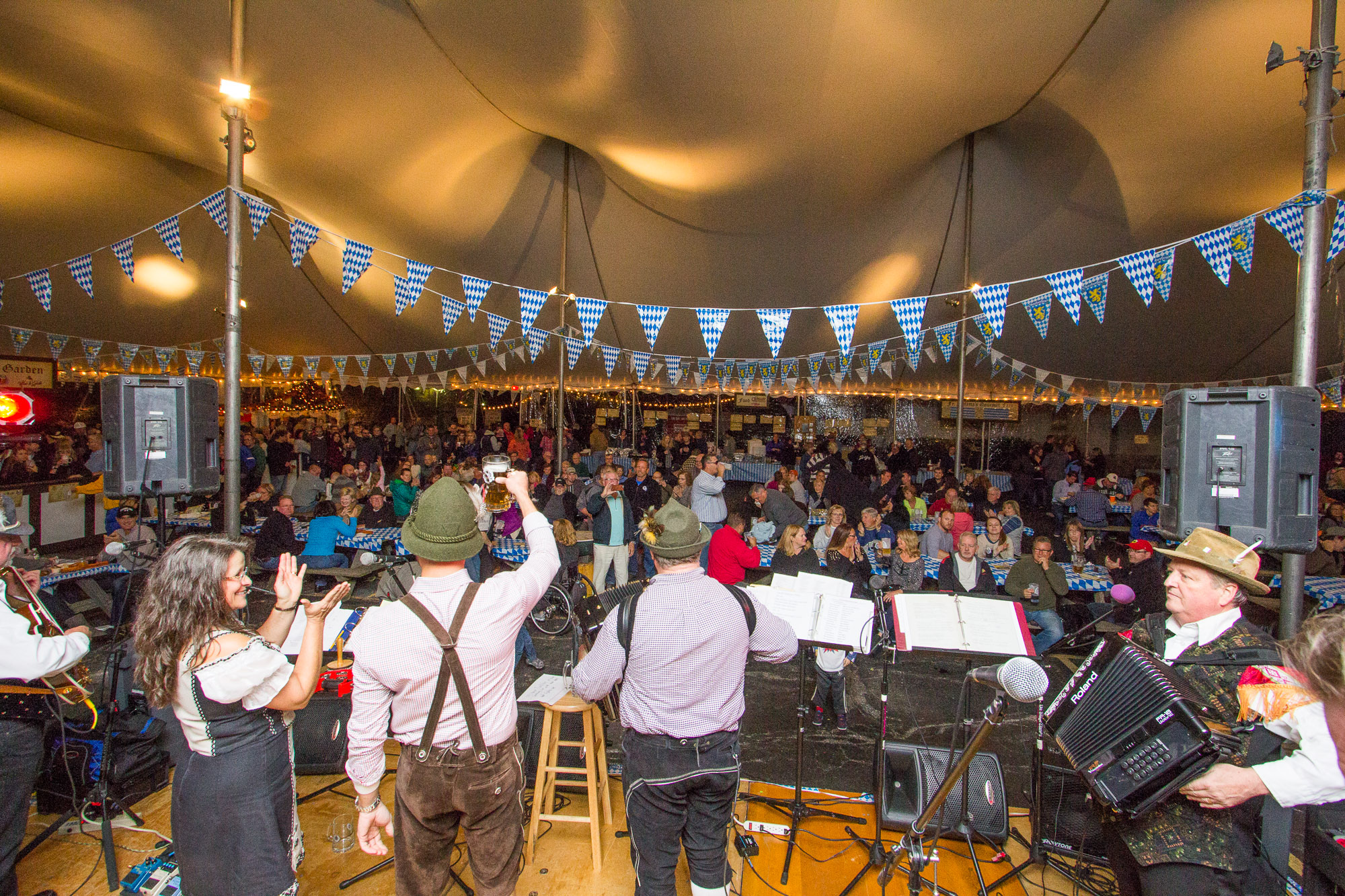 You can tell from the photo above, the turnout for this years event was HUGE! Greg Schilling, event coordinator, said this may be the largest year hands down. There was a line of people waiting for authentic German food longer than he has ever seen. Volunteers were working faster than ever helping to get it moving quickly leaving everyone even happier!
Indy Polkamotion always knows which tunes to play to get the crowd happy. With German crowd chants and songs to get people dancing, it really is a great time. I found myself dancing a few times to the songs!
Every year the 34oz steins get a new color. Here we found a party of people who had a collection of the past three years! Very cool.
Don't forget to get that photo to post on instagram and Facebook when you are here! You can share photos with St. John Oktoberfest by sending them to their Facebook account
During the event setup, the St. John Oktoberfest team put up a GoPro on one of the polls for the tent to capture a time lapse of the night, here is a photo from around 8pm when the tent was really getting packed that they shared on Facebook!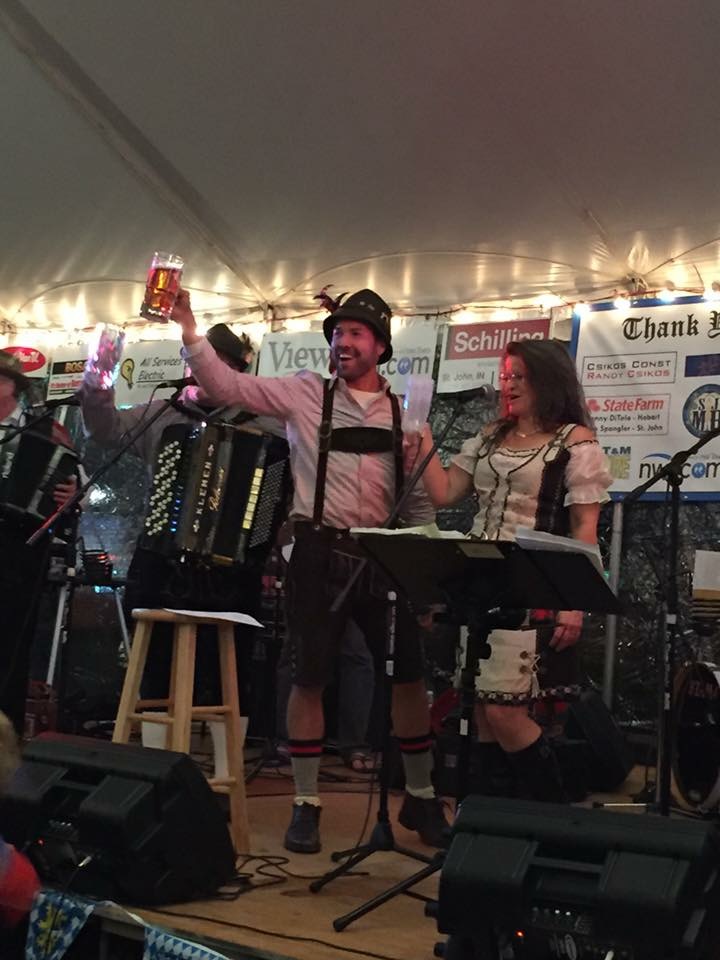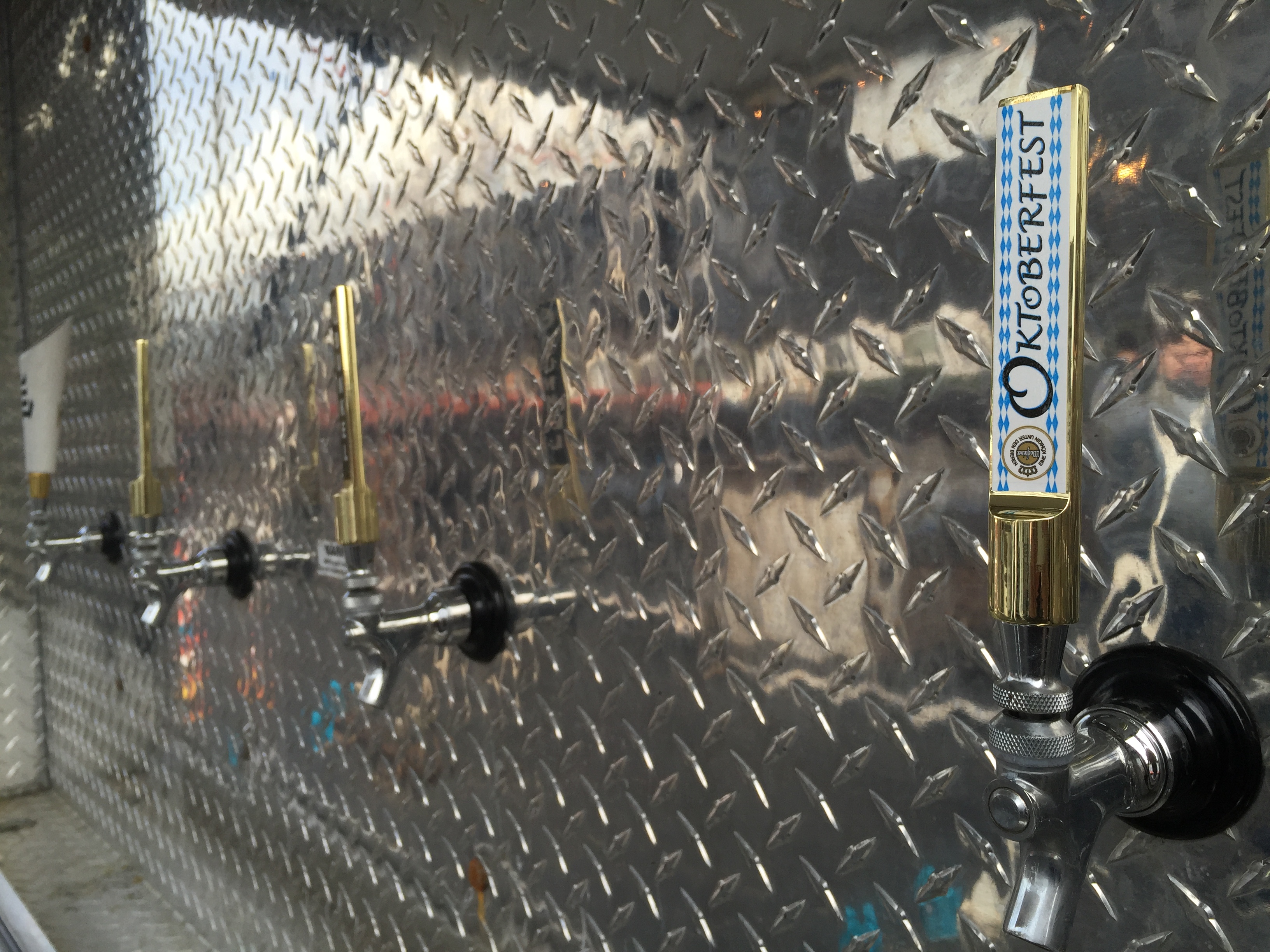 For more information on St. John Oktoberfest, you can visit their website http://stjohnoktoberfest.com/