The NWI Parade of Homes
The HBA of Northwest Indiana presents an annual NWI Parade of Homes to the region with the goal of featuring some of the nicest subdivisions in the area with some of the newest styles of homes. This helps new homeowners decide on great areas to live in town as well as it helps them get inspiration for when it comes time to build or upgrade their new home. Whether you are a home buyer, or you are someone who is thinking about making a move in the near future, the market in Northwest Indiana has a great selection of homes and communities which the HBA hopes to highlight.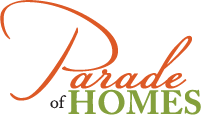 2016 NWI Parade of Homes at The Gates of St. John
This Summer, the HBA of Northwest Indiana will be holding their NWI Parade of Homes sponsored by Schillings at The Gates of St. John (Cypress Gate Community). There will be 7 homes featured by 7 different local builders, each with their own unique and modern style. The Summer NWI Parade of homes will be taking place from July 23rd to July 31st. Tickets for the event at only $7 at the gate for adults or $5 online. Kids, 17 and under, are allowed free entry. You can visit any weekday from 4pm – 8pm or any weekend day from 11am – 8pm.
Participating builders will be onsite at the homes and ready to answer any and all questions you may have, whether about why they chose a certain layout, went with certain colors, decided to build in the specific community, and anything else. Having the builder there gives you the best opportunity to really get an idea of why certain techniques and styles are being developed right now and how you could benefit from them. Also, the builders for the NWI Parade of Homes have the best idea of the current market and can give you many reasons why moving into or staying within the Northwest Indiana region has many positives.
Being able to visit the Parade of Homes allows for you to see first hand what some floor plans are like and also get a great view of some of the best quality products being used throughout homes for flooring, kitchens, bath rooms, and more. If you have questions, many of the builders will be on location to make sure you get the best answer possible.
2016 Fall NWI Parade of Homes Featured Builders
Address
9370 W 106th Ave, St. John, IN 46373
NWI Parade of Homes
"Diamond Sponsor"